Typlog has a built-in analytics system. But it is also possible to use your own Google Analytics account to get a deeper understanding of your readers.
Set up a Google Analytics property
When you set up a new Google Analytics account, follow the instructions to create your first property. If you're already using Analytics, navigate to the admin area from the cog button in the bottom left corner, and use the middle column button to create a Web property: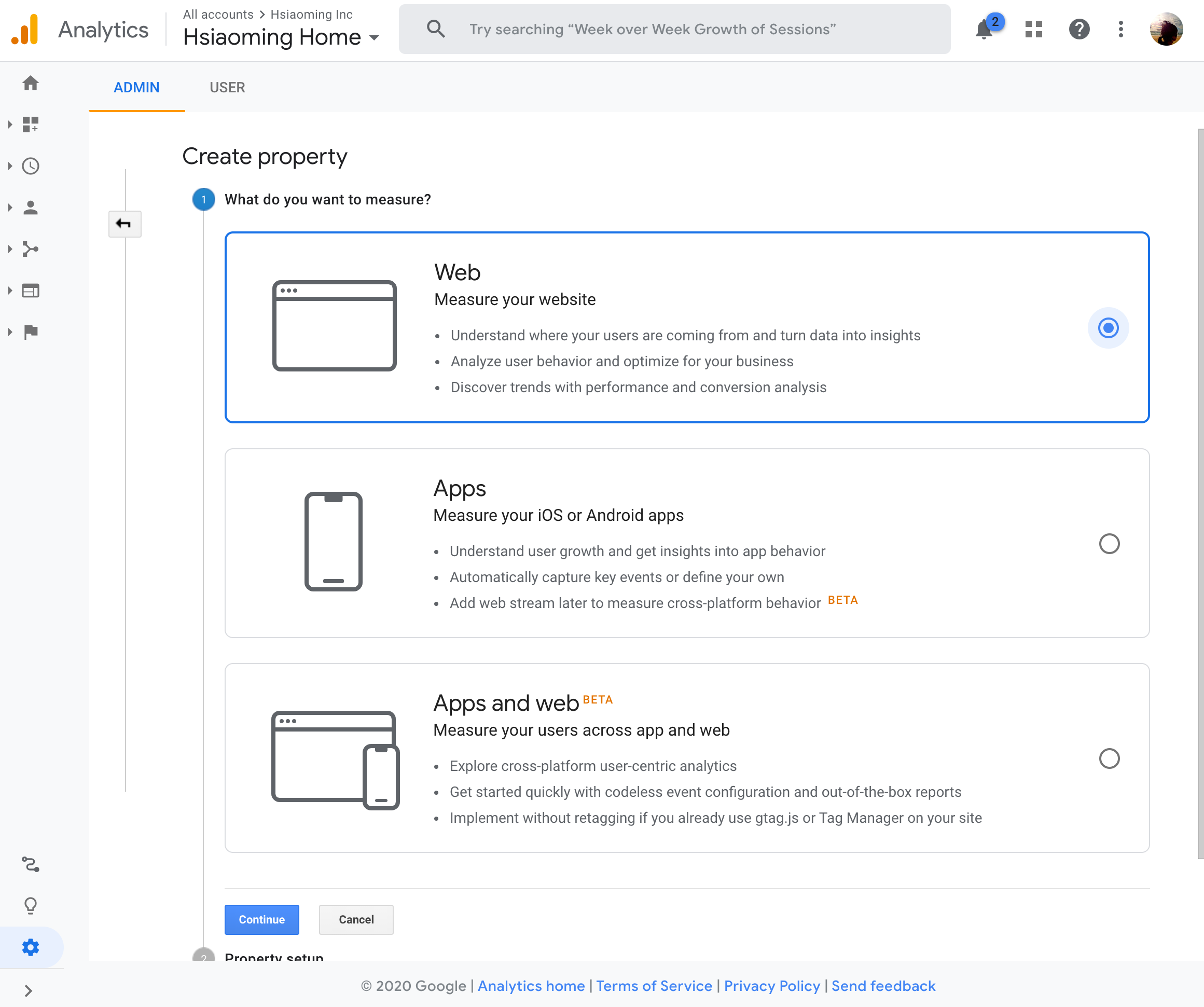 Follow the creation steps, when everything is done, you will get a Tracking ID.
Get the Tracking ID
If you have already created a property, you can find the Tracking ID in the Property Settings: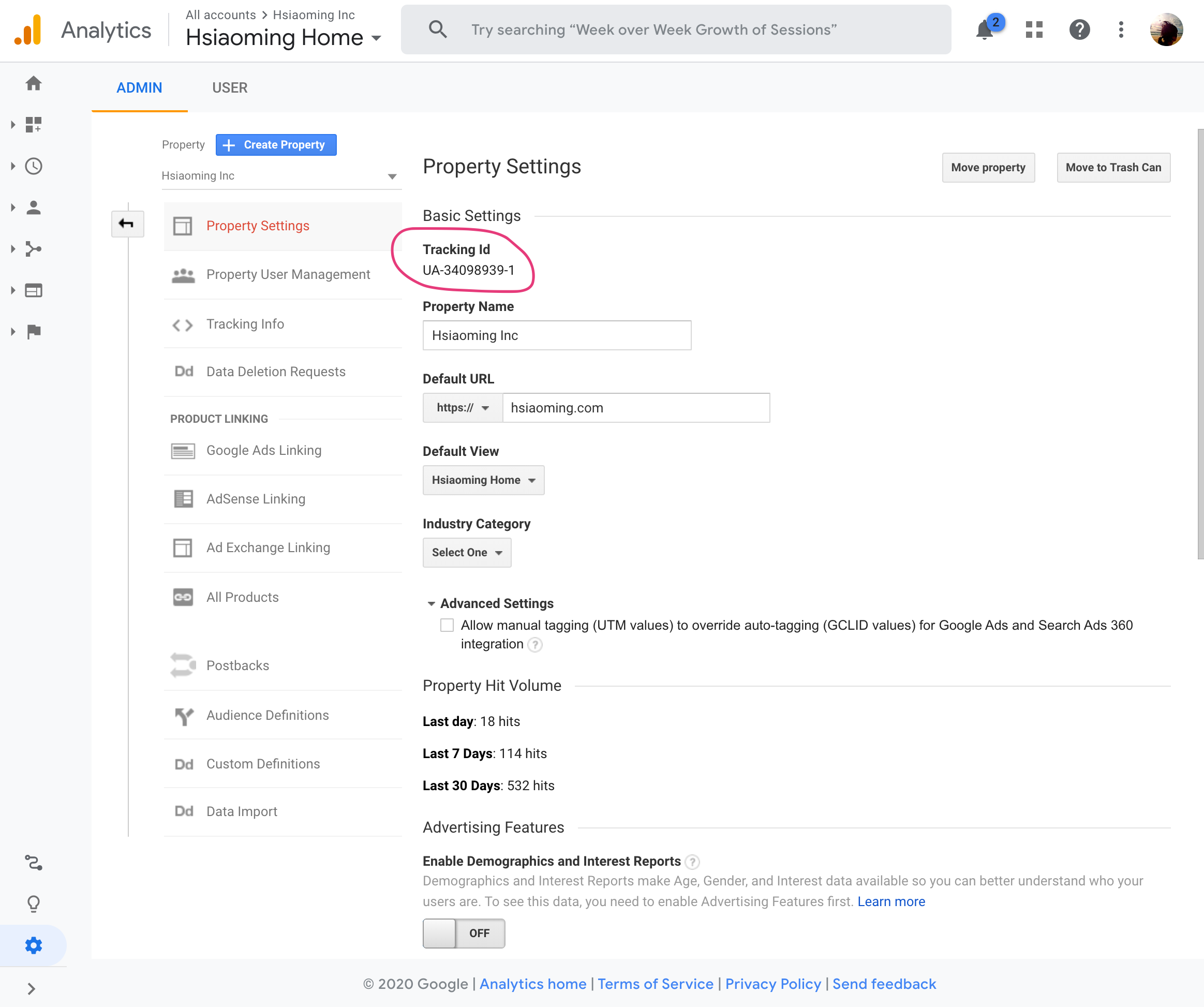 Fill Tracking ID in Typlog
Copy your Google Analytics Tracking ID, and pasted it into Typlog integrations: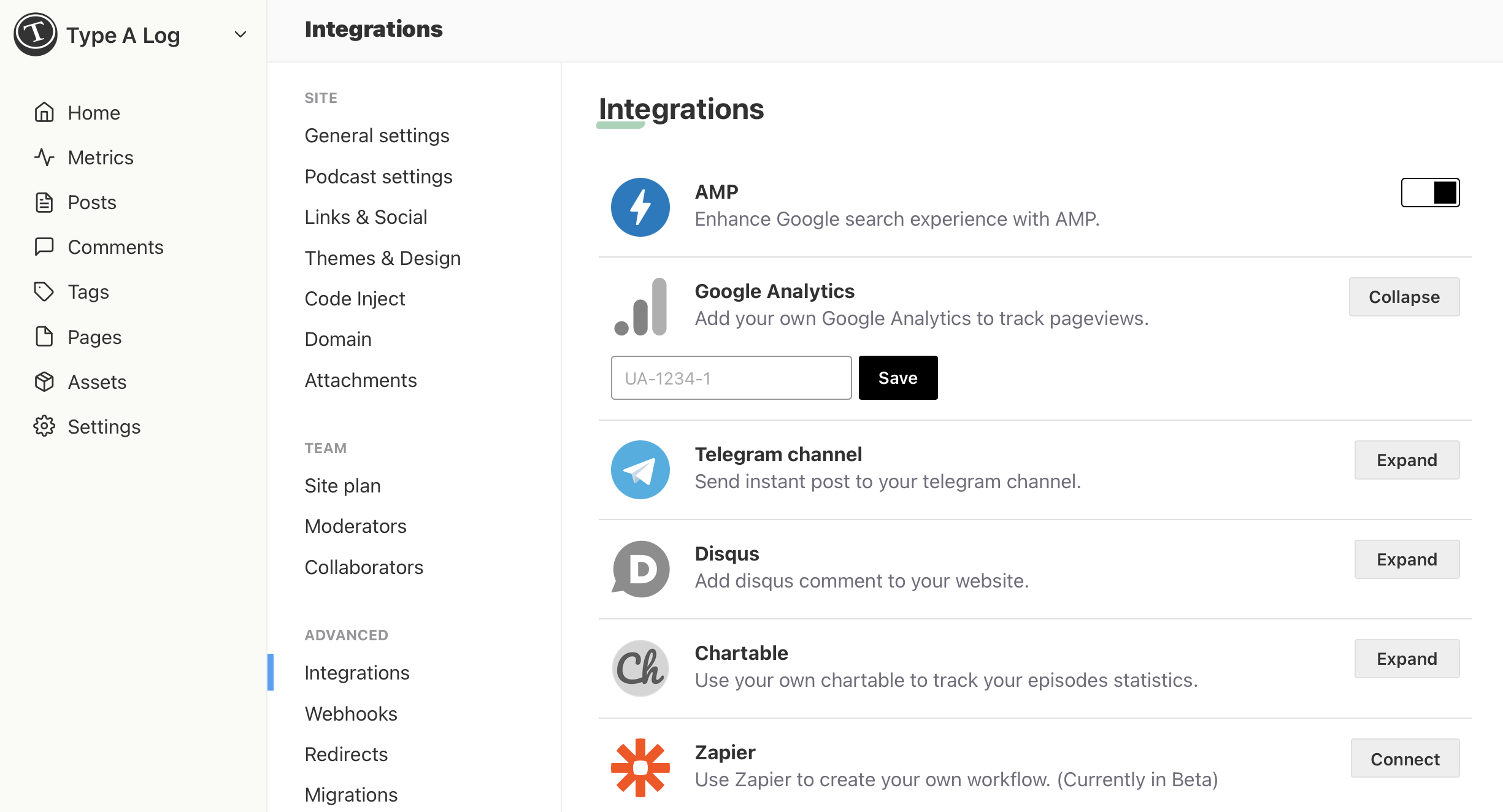 Your site is now fully integrated with Google Analytics and you can review your site metrics on the Google Analytics dashboard at any time!