Keep your subscribers in sync with Mailchimp.
Typlog has a built-in subscriber collecting service. When this feature is on, if the theme supports subscriber form, visitors can send their emails to you.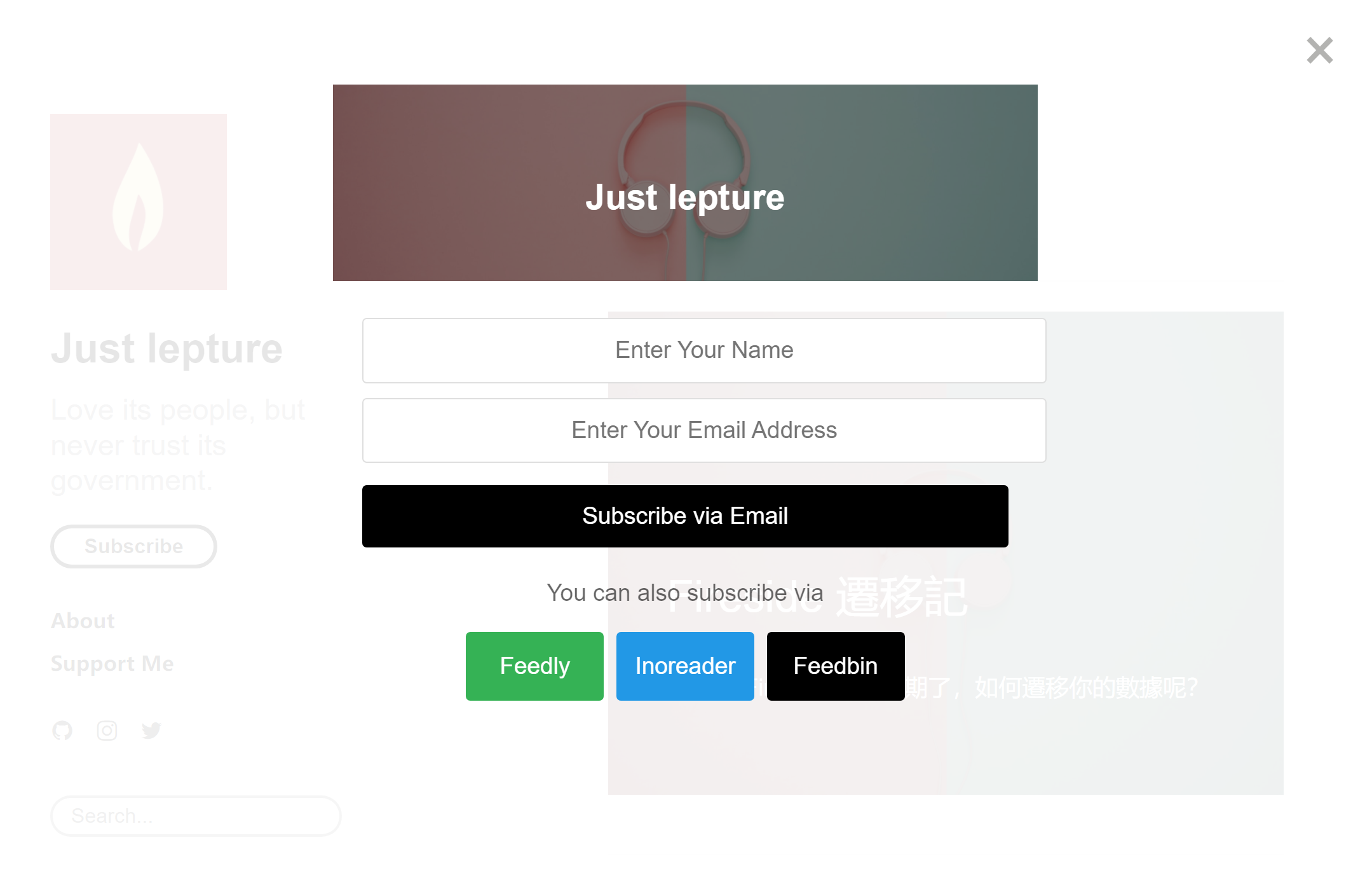 Sync Typlog subscribers with Mailchimp
Typlog has built-in webhook event for new subscriber. With our Zapier integration, you can send every new subscriber to your Mailchimp list instantly.
Once this integration has been setup, it will run in the background and keep your subscribers in sync with Mailchimp.
Import Mailchimp audience
In your Mailchimp account, navigate to the Audience tab, and apply any filters necessary to locate the list of emails you'd like to import. Once you're done, click "Export audience". You will get a CSV file from Mailchimp.
Log in to your Typlog Admin, and head over to Subscribers page, there is an "Import" button. Click this "Import" button:

Choose the exported Mailchimp CSV file, and save all the audiences into your site's subscribers.