Power up Your Audience Subscription Instantly with Our Improved Mailchimp Integration.
When Mailchimp is connected to Typlog: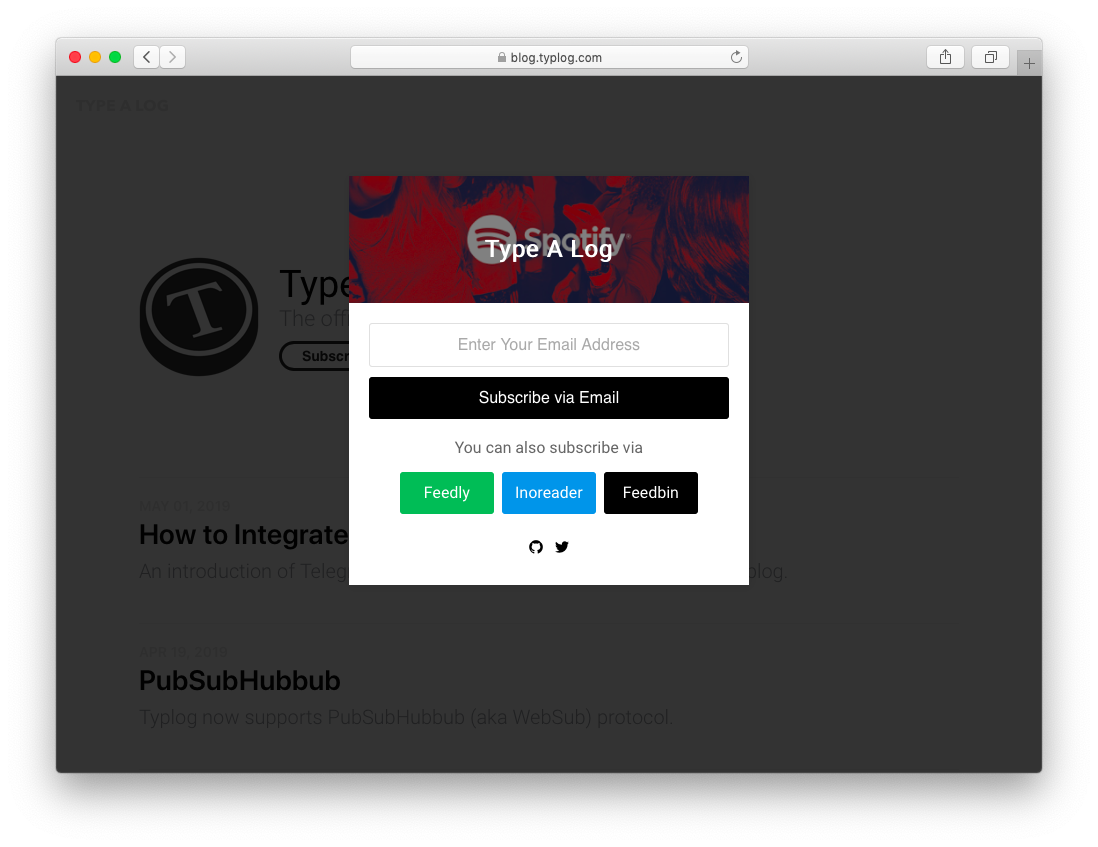 Your visitors will be able to subscribe via E-mail. Subscriber management will be accessible right in your site's admin panel.
Connect
Start connecting from Typlog integrations.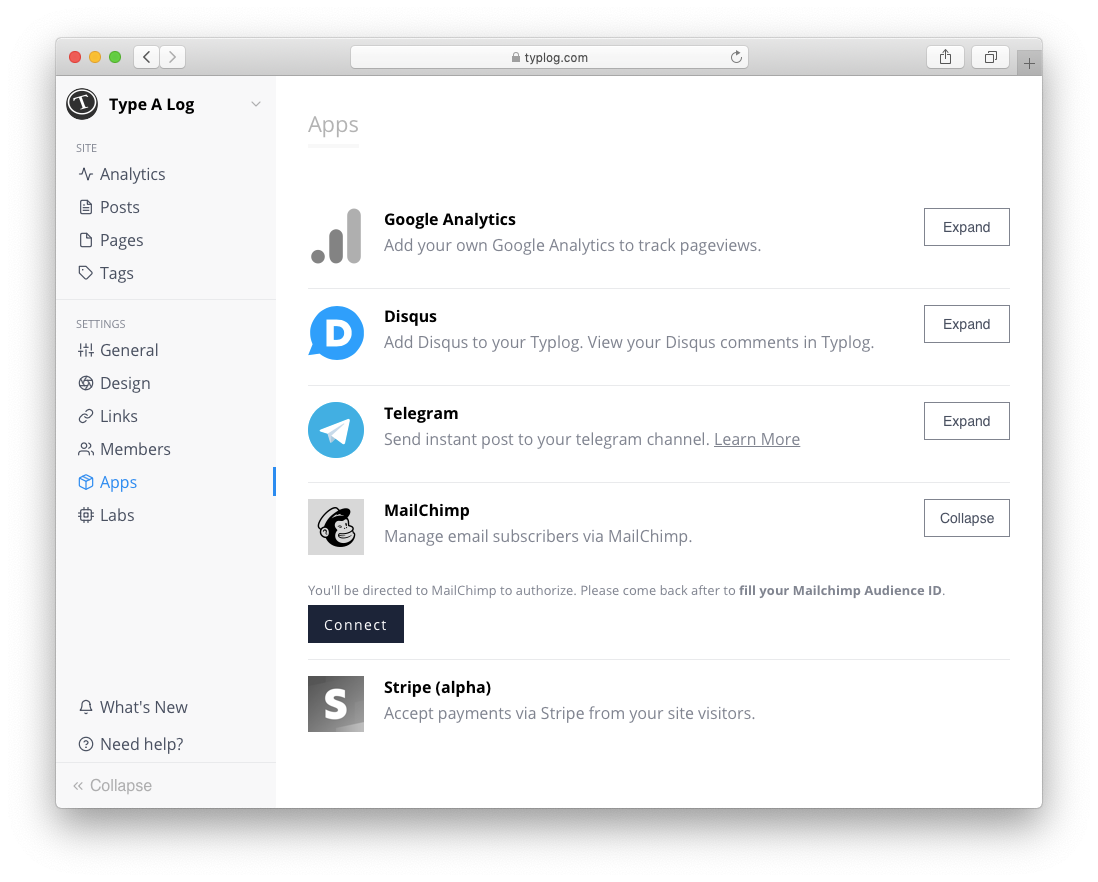 You will be redirected to Mailchimp and log in to your Mailchimp account.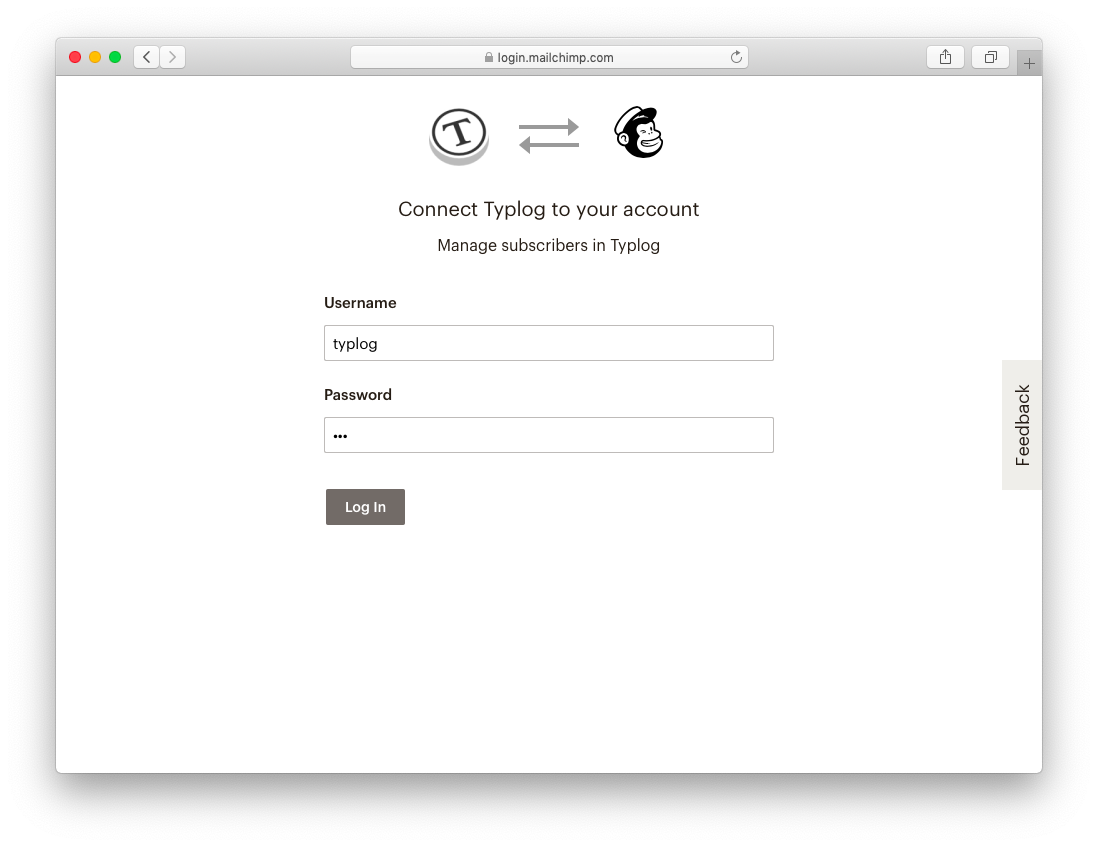 Fill in Audience ID
Since there may be more than one group of audience in your Mailchimp account, you will need to determine which audience to be managed in Typlog. Fill the Mailchimp audience ID back to Typlog integrations to finish connection configuration.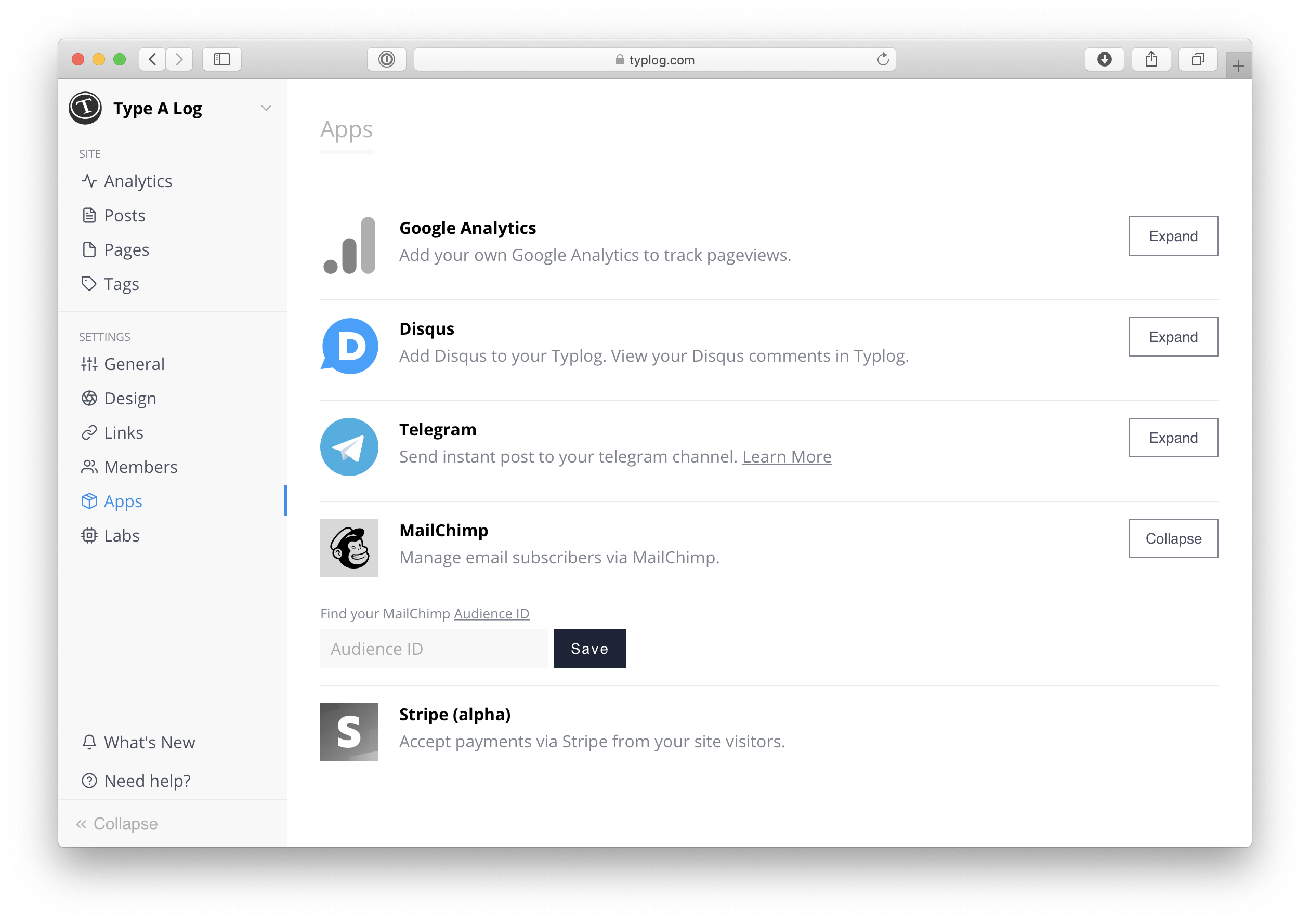 This integration is a Pro feature, it only works with a Pro plan.